I should not be saying it out loud; nevertheless, I will say it: love is a taboo in our Pakistani Society and well, if not in the society than definitely in our dramas.
Love is easy to happen but with every love story, there are some obstacles. So, below are some of the ways in which our male protagonist endured for their crime of being in love.
Beaten By Police:
If you love a girl and if the girl's family is against you, then chances are that you are going to be beaten by police for your crime.
The male protagonist of Sadqay Tumhare, Khalil, and Mera Naam Yousuf Hai, Yousuf, gallantly took the police brutality without complaining. In Mera Naam Yousuf, Yousuf (Imran Abbas) was arrested on the charges of kidnapping and ransom by the girl's father and he was beaten by the police during that time.
"Yeh tumhain chot kaisay lagi," asked the judge?

"Is ney cheeni ki plate sir pe mari hai," replied Yousuf to judge while pointing at the police officer. (from Mera Naam Yousuf Hai)
And Bravo to them that even after spending a night at police lockup, they didn't give up on their love.
Maybe that's why they say:
"Yeh Ishq Nahi Aasan Bus Itna Samajh Lijiye

Aik Aag Ka Darya Hai Aur Doob Kar Jana Hai"
Left Home:
Those who live in a luxury may not even think of leaving it. However, those in love may think of themselves as superhuman and left their comfortable lifestyle just for the sake of their love. Isn't that intense and romantic!
In Khuda Aur Muhabbat, Hammad a rich and spoil guy loved fall in love with a daughter of a Moulvi, and to prove to his family that he can live without the comfort that his family has provided to him, he left the house.
"Nahi Mom, Us Larki Ka Khayal Tu Mein Apney Dil Se Kabhie Nahi Nikalsakta Isiliye Mein Is Ghar Ko Chornay Ko Hi Tarjeeh Dounga," Replied Hammad during his argument with his family before leaving them.
In Rasm E Duniya, Faais loved Haya and so does the Harib, but Haya loved Faaris. Fate and family decided that Haya should marry Harib and they both surrendered to it. Thus, Faaris left home when Haya married Harib.
"Aaj Hi Harib Bhai Ki Shaadi Huwi Hai Aur Aap Ja Rahey Hain," Complained Faaris Sister to him, before he left the house.
Doing Odd Jobs:
When you are in love, you want to convince the world that you can do anything for that girl, even living on the street and working an odd job just to cover your expense.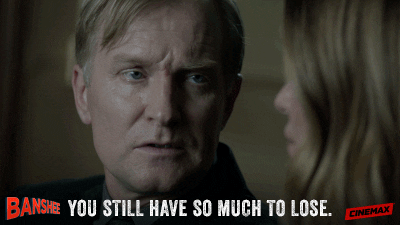 Isn't that what Afzal from Pyare Afzal and Hammad from Khuda Aur Mohabbat did for their love?
Handsome and dashing Hamza Abbasi playing the role of Afzal in Pyare Afzal left the city and became a security guard when Farah insulted him, whereas stunning Imran Abbas, who was educated from a foreign university, in Khuda Aur Muhabbat left his house and became the porter at the at the railway station.
"…Mein Koi bhi Kaam Kernay K Liye Tiyaar Hoon. Aur Mein Aap Ko Yaqeen Dilata Hoon, Who Kaam Mein Kushislubhi Sey Karoon Ga. Meray Pass Rehnay K liye Koi Thikana Nahi Hai, Sir," Plead Hammad to Station Master for giving him work at the station.
This gives; "All is fair in love and war," a new meaning. Doesn't it?
Disowned by Family:
Haven't we all heard this sentence, when a guy falls in love outside his status quo, caste or community:
"Mein Tumhain Aag Kerdoon Ga"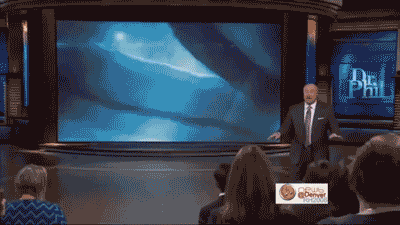 Even if not, then our drama portrays it well. Mikaal Zulfiqar as Behroze Bakhtiyar Khan rendered the similar fate at the hand of his Agha Jan when Mikaal announces to him that he will marry Ruhina and not Arjumand.
"Tum Mera Faisla Nahi Maantay, Tou Mein Tumhain apni Aulaad Nahi Maanta!" shouted Agha Jan to Behroze when he broke up his engagement with Arjumand.
Equally, in Mata-e-Jaan Hai Tu, Uzair (played by Javed Sheikh) threaten to disown his son Ibad (played by Adeel Hussain), if he married the love of his life Haniya (Sarwat Gillani).
"Yeh Tumhara Ghar Tha. Is Mein Rehnay Walon Sey Ab Tumhara Koi Taluq Nahi Hai," Said Uzair to son, when Ibad came to meet them after marrying Haniya in USA.
In spite of that, these brave heroes agreed to their fate of being disowned and marrying the girl they love.
Left the Country:
When you didn't get the girl, you love, your first instinct is to leave everything and start somewhere else with your memories and what left of your life. It is sad indeed!
In Khuda Aur Muhabbat, Hammad who did everything just to get his love Imaan but when Imaan died, he couldn't do anything except for to leave the country and everyone behind.
Who says love is going to be easy but don't we all still want to fall in it, even for once!