The tradition of giving and exchanging gifts at Christmas is probably the one that interests everyone – be it children or adults. It's one of the most attractive aspects of Christmas for them. But where does this tradition come from?
The History Of Gifting on Christmas
It is a very interesting story in itself.
According to the scriptures of Christianity, when Jesus was born, three wise and distinguished men from three different regions set out to present him with the best possible gifts to show him reverence, respect, and devotion. Some stories call the three wise men: the three kings or the three Magi. They set out in search of the birthplace of Jesus and followed a star which guided them towards Jesus. This star was later known as the star of Bethlehem.
Caspar, the first king, presented Frankincense to Jesus. Frankincense is sometimes used to worship in Churches and symbolized that people would worship Jesus.
Melchior, the second king, presented Gold to Jesus. Gold is associated with Kings and Christians and it was meant to represent the belief that Jesus is the King of Kings.
Myrrh, the third gift presented to Jesus by Balthazar is a perfume that is put on dead bodies to make them smell nice and showed that Jesus would suffer and die.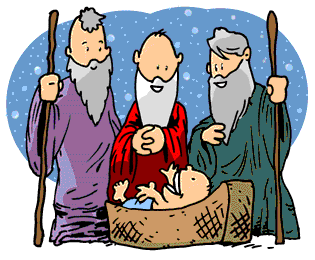 The gifts exchanged at Christmas are a remembrance of this tradition.
Christmas is a huge festival, celebrated by a large population of the world. But as the regions change, some traditions and festivities also alter. And we have brought to you some of the rarest and most interesting ways that Christmas is celebrated in some countries.
Christmas and the World
In Caracas, Venezuela, for the Christmas mass, people travel to the church on roller skates. Pretty cool, huh? Definitely more interesting than riding in the same old boring cars or walking on the same years old two feet.
In Japan, unlike many other countries where a home cooked Christmas meal is preferred; they prefer to eat KFC chicken for Christmas. It is such a popular trend that it sometimes gets hard to get a bucket.
In San Fernando, the Christmas capital of Philippines, there is a giant lantern festival. It is so grand and amazing that people from all over the world travel there to witness it. Are you now planning to book your next Christmas holiday there?
In Austria, unlike other countries where children can wait excitedly for St. Nicholas or Santa Claus, the children have to look out for the evil counterpart of Santa Claus known as Krampus. He is known to catch the naughty children and punish them. Numerous young men in Austria dress up as Krampus and take to the streets on Christmas. Not such a mellow Christmas, huh?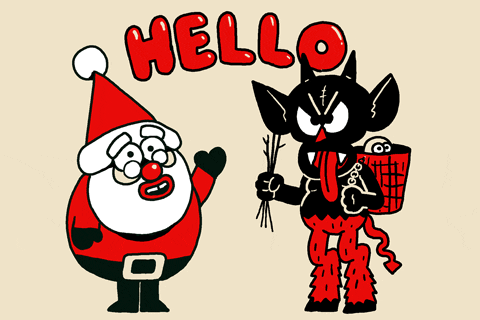 We have all heard of Santa Claus, there are so many movies and cartoons and fables about him. But have you heard of the Christmas witch in Italy: La Befana? She is known to bring gifts to children on January 5th rather than the traditional gift arrival by Santa Claus.
Have you ever heard of such a kind witch before?
In Iceland, the Yule lads (13 naughty troll-like characters) dress up every Christmas visit children across the land. Children often leave their best shoes outside, which are filled with gifts if the child is nice or with rotten potatoes if the child is mischievous. Imagine your best shoes being spoilt forever by the smell of rotten potatoes!!
These yule lads sure look interesting!!
Some wonderful gifts in some pretty shoes!
Don't you all just want to book tickets to one of these lands and spend one Christmas in a unique way and with the distinct traditions of these regions?