Alright ladies, let's first agree on the fact that living in Pakistan has never done our skin any good. From the humid weather affecting our texture to the gunk clogging our pores, we think it's safe to say that our skin has to go through a lot, living here. Either the climate is hot enough to scald a lizard or colder than absolute zero. In any case, our skin must curse us 24/7 as we tend to neglect it just the same.
Besides, it doesn't matter whether we explore every single nook and corner of every store of Pakistan; it is a fact that Pakistani retailers are known for not carrying the products that ACTUALLY work. So much so, they end up worsening our skin. Deny it all you want; it is known.
So get rid of all the chemical-filled-goo and read on.
We, being humble guides, are here to walk you through the amazing journey to a better, even toned, smooth, the-one-we-all-dream-about skin. Not only that, we'll also be introducing you all to Pakistan's newly developed skin care retailer that swooped us away with the most AH-MAZING range of skin care products. They also happen to be specialized in catering to your every need and guide you accordingly.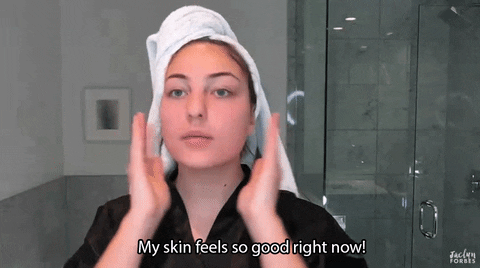 This store carries the best American and Korean skin care products. Needless to say, Korean people have proven to have the smoothest and texture free skin of all time and this online store happens to carry all the Korean skincare range used personally by the native people. Located in Islamabad, just a single click away, the solution to your every single skin problem awaits at THE SKIN MASKUERADE, available on both Instagram and Facebook. You can go through their diverse range on these online platforms, however, they are currently working on a physical outlet as well which will make the access even easier.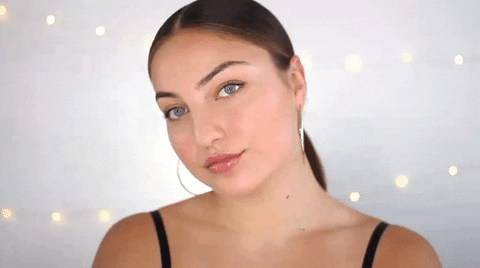 This store works with every skin type and not only that; it also gives a step by step guideline about how to treat all possible skin damage and enlightens you about the products best suited to your skin. They work hard in helping you choose the products that would complement your skin and would help in achieving the best version of it. The girls attending you are the SWEETEST as they take you on an enlightening journey through which you gain a lot of information about how exactly your skin works and how to work against all the gunk and pigmentation that have made your life nothing less than a hell. Needless to say, this store offers the best customer service you can ever come across.
Before we talk about their must-have products, we'd like to tell you all about their ten step skincare routine which summarizes every step you should take in your regime to achieve that impeccable skin. This tends to target each and every damaged part of your skin that needs a bit of an extra care and while protecting your skin, treats it as well. Along with guiding their customers, the SKIN MASKUERADE carries every product suitable for this regime that works in the best way possible.
Now time for the segment we have all been waiting for, let's talk about the top picks by the owner of the store that she swears by and so do the world's renowned bloggers and dermatologists which work best in working against the texture and hyperpigmentation and give you a smooth, even finish.
First is the BEAUTY WATER by the company SON AND PARK. We ourselves managed to test this product out and are excited to state that this definitely does what it claims. It is a multi-functional product. It acts as a toner, exfoliator, and skin hydrating essence. It not only helps in removing the dead skin but manages to nourish it as well. And let's not forget about the fact that you get a LOT of product which will last you for a long time. Spread it on a cotton pad and glide it across your face, you'll find a lot of dirt being removed and your face being lifted in a heartbeat.
The second product that complements and is supposed to be used after the beauty water is:  The FRESHLY JUICED VITAMIN DROPS by the company KLAIRS. This is a serum that is ideal for brightening and pigmentation. Use this after the beauty water for an extra boost. This targets the discoloration and texture and works to provide an even skin.
Thirdly, we have BLACK SUGAR WASH OFF MASK by the company SKINFOOD. This is a 2in1 product. It carries exfoliating and softening properties. Along with removing the dead layer of skin, it nourishes it with all things good. It has a scrub-like texture which removes all of your dead skin cells and leaves you anew.
Last but definitely not the least we are going to talk about their sheet masks range. First of all this retailer carries hundreds and hundreds of different sheet masks for different skin types and problems. Whether you're oily, dry, have acne, dark patches. Don't worry. THE SKIN MASKUERADE's got you. We ourselves managed to get our hands on a few of their masks and we think it's safe to say that we will definitely be ordering more.
For a quick pick-me-up sheet masks tend to be the best product to go for. The store carries every possible sheet mask that caters to different needs; whether it is for brightening, for treating acne, for smoothing and so on. You just need to inform them about what type it is that you are looking for and they'll guide you accordingly.
DO NOT get us started on the price point, for the amount of product you get for the price you pay is outrageous. Yes, the products won't cost you a limb and a kidney as all those luxury skin care brands do. Every single thing is extremely reasonably priced for the amount of product you get
Alright, beauty junkies head over to THE SKIN MASKUERADE on either Instagram or Facebook and get your hands on the best American and Korean beauty products in the market worldwide. As mentioned, the company is also working on a physical outlet currently which will make the approach to the products even easier (YAYYY). Enjoy their astounding customer service and get ready to welcome your smooth, plump and texture free skin back and don't forget to tag us in your purchases.