Sikandar Raza is a Pakistani born Zimbabwean who is currently playing cricket for Zimbabwe's national cricket team. He has remained Zimbabwe's captain in the past and now is their most senior player and a very vital cog of the team.
We sat down with him and got to know more about his personal and professional life.
Q. So Sikandar, tell us a little about your background. Where you grew up and all that?
A. I grew up in Sialkot. Went to school for primary education in Sialkot, then Murree and finally GCU Lahore. 
Q. Okay so since you're a Pakistani born, are you fluent in Urdu or Punjabi etc?
A. Yes, as I grew up in Pakistan so I'm very fluent in both Urdu and Punjabi.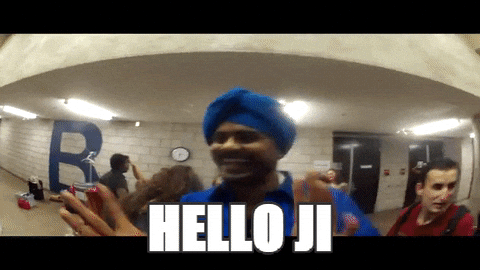 Q. Did you play any club cricket in Pakistan or was your cricket in Pakistan limited to street cricket only?
A. Mainly street cricket. The only hardball cricket I played was when I played for GCU Lahore. That's all.
Q. You were chosen for the Pakistan Air Force. What happened that you had to leave it?
A. My eyesight turned out to be a bit weak and that left me underqualified to become an Airforce pilot.
Q. When did you migrate to Zimbabwe? And what prompted you to move out of Pakistan?
A. My father had business in Zimbabwe and later he asked the family to move to Zimbabwe to give him company. Hence I had to leave Pakistan.
Q. When did you start taking cricket seriously? And when did you first think you have it in you to play international cricket?
A. I was hoping to play international cricket since a very young age but it was dependent on domestic performances and once I started to string them together then I'll play international cricket one day InshaAllah.
Q. With 4 international centuries, you are probably Zimbabwe's most important batsman right now. Does this responsibility weigh in on you or do you feel happy taking responsibility?
A. I wouldn't say I'm the most important batsman right now but I would certainly like to add more 100s to my stats and also whatever situation calls for it I like to give my best.
Q. You scored a century in Lahore against Pakistan in the historic 2015 series. Talk us through that. How did you feel scoring a century in that series, considering all the circumstances?
A. It wasn't any different to other 100s that I've scored the only difference was that I had a lot of my family members and friends from school who were there so it was good to get runs in front of them.
Q. You've captained Zimbabwe too. Many players have different perspectives regarding it, how do you feel more comfortable. As a captain or as a team player?
A. Doesn't bother me, to be honest. Whatever the role and whatever the situation I like to try and give my best, whether that is as a player or as a captain.
Q. Zimbabwe won their 1st ever 5 match ODI series this year against Sri Lanka and you were a big part of that win. Do you feel you're at your peak now as a cricketer or can you improve further?
A. You always can improve wherever you are and whatever form you are in so I'll keep striving hard till the time I retire.
Q. A message for all the budding youngsters who want to take up cricket as a professional career in Pakistan.
A. The reward comes with discipline and sacrifice. Keep putting the hard work in and one day, you'll surely be rewarded. But remember, hard work is the key to success and there's no shortcut to success. Good luck!