Premier League 2018/19 finally came to an end this weekend after an exhilarating title race which saw Liverpool and Manchester City going toe-to-toe to claim the throne of Premier League.
In the end, it was City who won the title and was crowned Champions. Liverpool lost the league by just one point and their title wait will continue after they came so close to finally ending their 29-year-old league winning drought. So close, yet so far.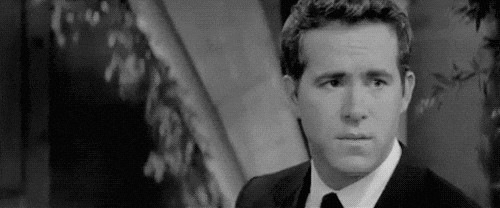 Let's take a look at each of the top six Premier League teams and how they performed this season.
Champions – Manchester City
Season Rating – 9.5
Player Of The Season – Raheem Sterling
When Pep Guardiola arrived in England, many doubted him and wondered whether or not he'll be able to emulate his success in the Premier League. But with back-to-back league titles, it is fair to say that that the Spaniard has proven his doubters wrong.
Going into the last game week, Manchester City needed a victory against Brighton and they did just that, scoring four past them to secure the league title. Manchester City won 14 games in a row to wrap up an incredible season and successfully defend their title. It has been another thrilling season for City fans as they have already won the League Cup and Premier League, and can possibly add one more trophy to their cabinet when they face Watford in the Final of FA Cup.
Runners Up – Liverpool
Season Rating – 9
Player of the Season – Virgil Van Dijk
Liverpool showed signs of progress under Jurgen Klopp, especially last season when they qualified for the Champions League Final. Although they lost that match, Liverpool has only got better from there on. This has been nothing short of a dream season for Liverpool.
Although Liverpool failed to win the League, they gave City a good run for their money and took the title race to the very end. Liverpool finished the season with an incredible 97 points (one less than City) which would have guaranteed them the title in any other year but this one (and last year).
This was a record-breaking season for the Reds, they not only kept the most number of clean sheets this year but also won a record 30 games which are most for any Liverpool team.
Will it be another trophyless season for the Merseyside Club? We will have to wait and see when they meet their Premier League rivals Tottenham Hotspurs in the final of Champions League in Madrid.
(Read more about Liverpool's transformation under Klopp here)
3rd – Chelsea
Season Rating – 6
Player of the Season – Eden Hazard
Chelsea, under their new manager Maurizio Sarri, hit the ground running and went unbeaten in their first 13 Premier League games and 'Sarriball' received a lot of praise for its free-flowing football. However, Chelsea failed to maintain their consistency and their form deteriorated and many Chelsea fans started calling for Sarri's sacking. Despite not being at their very best, Chelsea still managed to finish third in the table.
A third-place finish, a loss to Manchester City on penalties in the final of EFL Cup and a Europa League final, it hasn't been a bad season for someone (Sarri) who's new to the Premier League as we've seen numerous managers struggling to adapt to the pace of Premier League.
4th – Tottenham Hotspurs
Season Rating – 7
Player of the Season – Son Heung-Min
Mauricio Pochettino has turned Tottenham Hotspurs into strong contenders for the top four. In the last four years, Spurs have successfully finished in the top four. This year also, Spurs had a great start to the campaign but failed to finish it on a high, mainly due to their injury problems and no squad depth. However, Spurs were lucky enough to still qualify for the Champions League (Thanks to Arsenal and Manchester United.)
Overall, Spurs had a successful season as they qualified for their first ever Champions League Final where they will face Liverpool. Not to forget, Spurs didn't spend a single penny in the summer window which makes this feat look even more amazing and Spurs have only Pochettino to thank for it who continues to prove his mettle with limited resources.
5th – Arsenal
Season Rating – 6
Player of the Season – Alexandre Lacazette
It was a year of change at Arsenal.

 Arsene Wenger finally left the club last season after 22 years at the helm. 

Unai

 Emery's first season at the club got mixed reactions from the fans and critics. Arsenal went on an unbeaten run of 22 games in the earlier part of the season but a disappointing run of form in the ending stages of the season, especially away from home made the North London Club finish outside top four. But all is not over for the Gunners since they can still qualify for the Champions League if they manage to beat Chelsea in the final of the Europa League.
6th – Manchester United
Season Rating – 5
Ever since the retirement of Sir Alex Ferguson, it has been downhill for Manchester United and this season wasn't any different. It was a roller-coaster season for United. Under Mourinho, they got off to their worst start in the Premier League era, resulting in his sacking 

on

Christmas Eve.

 Ole Gunnar 

Solskjær

 was appointed as the interim manager and got off to a flying start. But after his appointment as the permanent manager, United's form took a turn for the worse. No win in the last five league games meant no more Champions League for 

one more year. 
Solskjær has promised wholesome changes and has said that he won't hesitate to throw any under-performing players under the bus. United will be going into this transfer window, looking to spend heavily, as their rivals City and Liverpool have been doing. They desperately need reinforcements at Right-back, Centre-back, a couple of midfielders, a Right-winger and maybe a more clinical striker too.
How United will fare next season, that is anybody's guess. But with Pochettino lurking around and United fans having shown a liking towards him too, a bad start to the campaign could potentially mean curtains for Solskjær.
The new Premier League season starts on the weekend of 10th August. Till then, fasten your seat belts because we've got the Cricket World Cup heading our way!