Every year fashion trends change and the fashion industry levels up. The Pakistan Fashion Design Council collaborates with L'Oréal Paris to bring you an amazing fashion show which includes new collections from different known designers of the fashion industry.
This year's hit collection was launched by Nomi Ansari and Ali Xeeshan, who showcased their collection in solo shows. While the other designers that presented their work were Hussain Rehar, Saira Shakira and Rema & Shehrbano.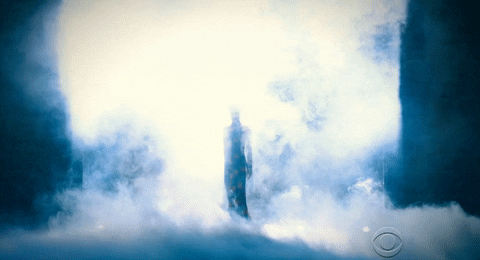 Talking about one designer at a time, their collection and their showstoppers:
Nomi has been doing wonders for a very long time now, seeing his dedication and effort he deserves the reputation that he has in the industry. He has been making costumes for all the recent films including Parwaz Hai Junnon, Teefa In Trouble & Load Wedding.
The collection that he presented at the PLBW was named "MAYA" which means "ILLUSION", Maya consisted of all the vibrant colors that could ever exist ranging from ivory to apple green, candy pink to yellow along with gold, red, magenta, midnight blue, and noir black.
The suitable showstopper for this collection could have been none other than Maya Ali, she looked absolutely gorgeous in an aqua green lehenga choli with flared sleeves.
Ali Xeeshan launched his new collection "IJAZAT" at this fashion show with a unique touch of his royal creativity. He made his show memorable enough that all the guests at the PLBW would remember his eccentric way to portray his collection for a very long time. His solo show was set by the Dolce Vita Home.
The collection Ijazat was dominated in the shades of red and black, giving us all a sense of tradition yet we could also see the modern designs in the outfits. The background music added life to the whole show, we guess that Ali Xeeshan did his homework really well. We could clearly see the hard work he had put in the whole procedure.
HUSSAIN REHAR & REMA SHEHRBANO
They both grouped up for the show, Hussain's dresses were chic and minimalistic. Portrayed a sense of our culture with different colors but some of the outfits seemed to be incomplete.
Meanwhile, on the other hand, Rema Shehrbano continued to follow the same old floral designs which seemed to be overdone a lot. It's high time that we move on from the floral designs in the outfits. While some of the outfits were no doubt really well designed but the rest were just OKAY!
Saira displayed a solo show for her collection named "FAIRUZA", inspired by Persia. Saba Qamar was the showstopper for her collection, the collection consisted of mostly white, greys and ivory outfits which can be carried out perfectly on a valima or a white silver themed wedding/party.
Piñata's Picks 
So out of all the designers and celebrities who ramp walked, we have some of our favorites. We absolutely love how flawless they looked and how wonderfully they carried out their whole outfits.
So this was all about it from the PLBW'18, don't forget to tell us who was your favorite in the comments below!