Hey cricket fans, there is something else than cricket which is very important. That, my friends, is food. Food of different kinds, all kinds – does it really matter? It's food!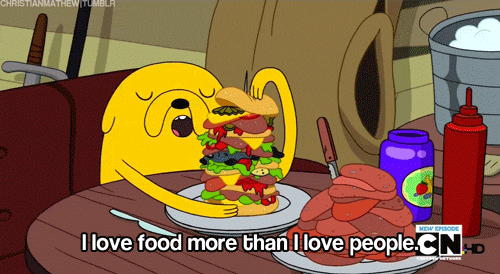 A good Pakistani dinner with spices sprinkled generously over it is best coupled with a dessert which, sometimes, is taken in an equal amount as the main course. So, what if PSL teams were Pakistani desserts?
Lahore Qalanders
Ras Malai

Cooking:
The cooking of this dessert – the selection of this team – is so ambitious. The ingredients from all around the corner – from all over the world – are put together in this dish. There is milk (both liquid and powdery) and all-purpose flour. Then, there is a special fragrance with a hope attached – the special feeling after every PSL draft – that this will be the time it pays off.
Eating:
After all the preparation, there is always a problem. Those Ras Malai cutlets (Lahore Qalanders' batsmen) inside the milk, most of the time, fall apart while being trying to be held. Pretty much like a biscuit does in the Chai. If strength is good, the sugar level in milk may rise as a problem. We can enjoy the taste of the individual ingredients – like ABD, Fakhar and other – but we want all the flavors and goodness of the dessert together.
A time will come when Ras Malai (Qalanders. Ah, you guessed it already) will not fall apart consistently. Hopefully in this season.
Quetta Gladiators
Gur (Jaggery)
First of all, you would have to understand that Gur can be easily used as a dessert.
Preparation:
The preparation story of Gladiators (Gur) is kind of invisible and unknown. The making of juice from canes, the processing, the addition of external ingredients, filtration, cooking, and solidification is put behind. The combination of this team, the thoughts behind it and the selective process are so strong that it's worth getting deep into.
Eating:
If you eat Gur, you don't really consider it a dessert. Just some ingredients melted and mixed up, but it is more than that. It performs well and aids in digestion, without you knowing it. The Gur is underrated, so are Quetta Gladiators who always reach the latter stages of the tournament with ease.
Multan Sultans
Besan ki Barfi (not Sohan Halwa)

Cooking:
The cooking of this dessert looks so easy. You have all the ingredients (batsmen, bowlers, and all-rounders) in front of you. The sugar, gram flour, ghee and, the important one, heat. But trying to find the best combination and appropriate quantity is difficult. You may overload the batsmen or bowlers – both will not result in a successful recipe. Once in a blue moon, you unknowingly, without measuring, find the perfect combination of those ingredients and the result is good.
Eating:
It's all about proportions in the preparation. Sometimes, it sticks into your mouth and other times, the gram flour is undercooked and your stomach faces all the consequences. Multan Sultans have made perfect Barfi on some occasions but they have failed to replicate.
Karachi Kings
Ghulab Jamun

Cooking:
Not easy at all to get together those spherical edibles. It needs a good combination of milk powder and all-purpose flour. Then, you have to fry them well (by having a coach like Mickey Arthur). That is not all. You need to sweeten them by sugar syrup perfectly then (having more coaches from national team).
Eating:
At first, one or two will taste very good that you feel it's the perfect combo. But later you will realize that you can eat only that many of 'em. Karachi Kings, similarly, win that many of matches, enough to make you a bit obsessed, not enough to keep you the same.
Peshawar Zalmi
Sawaiyan (Vermicelli)

Cooking:
All the good ingredients are in front of you. You fry that slender vermicelli in ghee. Boil milk and add the ingredients, like nuts, sugar, cardamom, etc (make an XI, add Hasan Ali, Wahab Riaz, Kamran Akmal, and Darren Sammy). And that's that. Your team is ready. Ingredients are simple but very good. After succeeding, serve like Javed Afridi – with a smile, no matter what the situation is.
Eating:
If you say that you haven't had Sawaiyan in your life, you're lying. Similarly, you would have supported Peshawar Zalmi in some matches, even you are a die-hard fan of any other team. It's like a traditional thing. You have to have Sawaiyan and support Zalmi once in a lifetime.
Islamabad United:
Sooji ka Halwa (bummer?)

Cooking:
You need a lot of practice. You have all the ingredients (players) in front of you but the secret is to get the basics right. You may get frustrated while roasting semolina, but then Mom says, "Patience. You will know when to stop stirring the spatula" (keep supporting United even if they don't look alright at first).
Eating:
Then, it comes – the mindblowing fragrance of roasted semolina. It's worth it. It's worth the wait, the pain you feel after continuously stirring the spatula in the pan for more than half an hour. Then, you can add as many nuts in it as you want. If one ingredient isn't good enough, the other will cover the effect of it (Shadab, Asif, Talat, and Faheem). Sit back and enjoy while it is warm.
Disclaimer: If you end up eating a lot of sweet stuff after this, the expense of insulin is all yours. 😂😂