Blood making its way down the street, homes reeking of dead's odour, animal carcasses everywhere. Not describing a war-zone, just the first day of bakra eid (haha).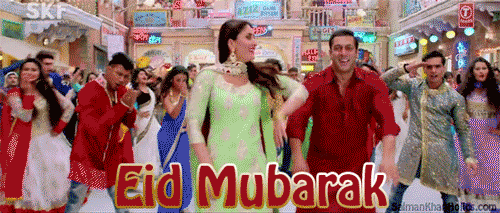 Just a casual event where every Muslim woman and man transition into a labor for the day, where men come home drenched in blood, stinking to highest heaven with stacks of raw meat and women pick up the remaining task of making respective portions. Needless to say, it's more of a frantic start to the day.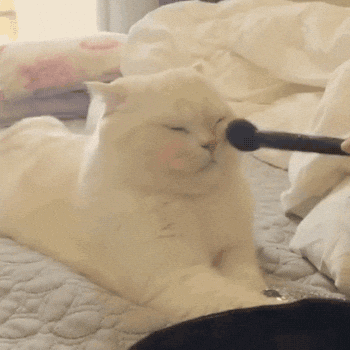 However, we Pakistanis do manage to transform the hectic start into a convivial evening (can't say the same for the animals considering the barbecue we devour but oh well), not only the event but we also manage to turn ourselves from a zombie of The Walking Dead to a Khaleesi of Game of Thrones.
But keeping in mind the grave issue of MAKEUP, how could we possibly forget about the prepossessing Eid makeup looks circulating the internet, swooping us away and making us dread the fact that they are either so hard to replicate or cost a liver and a leg if we get them done by a professional for Eid. Well, don't worry, Piñata's got you on that. Read on.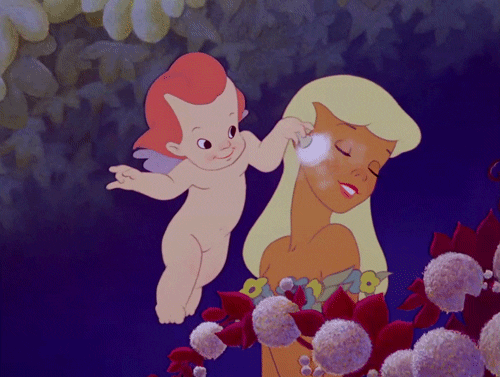 So for our rookies or in case you are running out of ideas, we have come up with 3 unique and easy-to-do eye makeup looks that any beginner will be able to pull off and save the coin. From a pop of colour to a soft glam, we've covered every type of look that will be able to embark an interest in every kind of MUA out there.
1) A SOFT GLAM
So for our first look, we've chosen an eye look that legit doesn't take you more than 5 minutes to do and that's not even the best part. This look doesn't even REQUIRE an eye shadow. YES, you heard us right.
Steps: start with the upper part of your crease with a warm bronzer using a fluffy blending brush and move back and forth with a light hand then use a cool toned bronzer on lower part of your crease with a dense blending brush and repeat the same step. Move this bronzer to the outer part (the V part) of your eye or for a more dramatic effect use a darker brown shade. Finish with a highlighter of your choice on your lid, inner corner and brow bone, dramatic lashes and a sharp matte black wing and VOILA! Your super easy yet impactful eye makeup is done. Finish the look with intense highlighter and contour and a nude lip or if you are a dare-devil, wear a bold maroon or classic red lip and you are good to go and turn heads.
2) A POP OF COLOUR
For our next look, we have chosen the one that won't only complement Eid but invoke a summery warmth in you. This look screams summer and plays with all things colourful, the main focus in this look will be our lower lash line.
Steps: start with a soft brown shade/bronzer on your crease with a big, fluffy brush and practically apply everywhere from your crease to your lid, just keep a light hand. Apply a vivid neon blue wing. Moving to the lower lash line, apply a blue eye pencil on your water line and buff it out with a light pink shadow. Complement the look with a heavy mascara, highlighter on your inner corner and brow bone. Finish with feathery brows, a bronzed face and a soft pink lip colour and you are ready to go and flaunt your artistic side.
3) AN ULTRA GLAM
Now It's time for those ladies who like to go ALL OUT and astonish the life out of the viewers. And what if we tell you that this look, THIS LOOK consists of all drugstore products and practically 4 shadows. YES, we lost our minds as well.
Steps: repeat the crease steps as explained above. Then start with a light hand, we repeat a LIGHT HAND on the black shadow, start swiping it back and forth in the crease. Remember, blending is the key, otherwise the shadows will start looking muddy and scruffy. Blend it away towards the V of the eye, the outer corner. Now, time for the fun part, apply a glitter glue on your lid and add the face and body glitter by NYX which cost only $6. YES, you can achieve this extremely formal look with a $6 glitter to take the makeup from 0-100 in a heartbeat. Put it together with a sharp wing and dramatic lashes. Finish the look with an intense contour, bold brows and a nude lip. Always follow the rule: it's either a bold eye or a bold lip. Well, there you go, an ultra glam look with 4 easily accessible shadows that won't cost you much at all.
Alright makeup fanatics, we hope we were able to cut down the laborious looks and make them more fun and easily do-able for you all. Try these looks step by step as stated and we are sure you'll be able to pull them off like a breeze. Wear these and slay everyone in sight and don't forget to tag us in your recreations. Last but not least, we hope you all have an amazing Eid this year! <3