Being the fan of a team
Being a fan is never easy. It doesn't matter who you support, you are bound to be tested – be it lightly or hardcore. With supporting a team, comes the dealing with all the unpredictability they carry in their pockets. And if you are supporting Lahore Qalanders, then you are no-ease-please kind of a person.
In a nutshell, supporting a team is not a piece of cake. It might be like pineapple chunks on pizza (who does that?) but certainly not a piece of cake.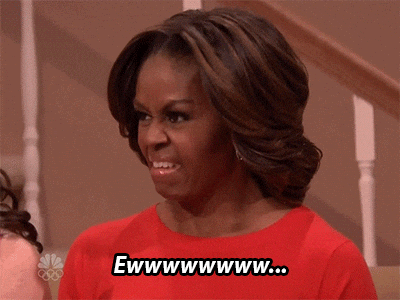 What do you need to do?
So here's a beginner's guide (and precautions) to support the mystery that is Lahore Qalanders:
• If you have a zest for science, go ahead and build with scientists an exquisite time machine. See the future of Lahore Qalanders and change your team if anything looks negative.
• Have a good operating system (OS) installed on you so you don't have problems erasing the memories of match ASAP. And make sure you do it before your brain starts corrupting the files and bringing them on top of your head.
• Before Lahore Qalanders' match starts, watch Resident Evil, Walking Dead, Annabelle or The Conjuring 2 just as a mental practice.
• Have good contacts with NASA to arrange a skype call with aliens. Ask them how are they doing. Apart from the UFO flying race, is there any sport like cricket? And possibly, is there any team which gives more shocks than like Electric Eel? If yes, you've got yourself some buddies.
Because they say,
Khushi share karnay se zyada hoti hai, aur Gham share karnay se kam hotay hain.
• If vampires are on a run to catch you and suck the heck out of you, request them to watch a Lahore Qalanders' match with you. After one, ask them to watch another with you. There's are 79.5% chances of them giving blood transfusions to you instead.
• Medicines are not allowed in the stadium. But if you talk to them about being a Qalanders' fan before the start of the match and prove it, they might arrange an ICU for you (just in case you wanna have some Aspirin and a big amount of sleep) in the VIP box of the stadium.
• Don't take Biryani with you in the stadium in case of a Lahore vs Karachi match. Or you will spend the whole night on Biryani debates with people from Hyderabad.
• Don't celebrate hugely even if Fakhar Zaman hits seven sixes in an over. Because if something can follow that up, it is a huge collapse.
• There is a good chance of the cricket ball hitting you in the crowd but the surprise and thrills, from Qalanders, will hit you like a politician receiving rotten eggs on a bad day. So, beware!
If you can bear those precautions and follow the tips, then go ahead and watch on. There's a beautiful adventure ahead.
They might surprise you win a tournament win.